ActionLine.ca has an exclusive first look at the damage to the constituency office of Premier Heather Stefanson seen this morning, as relatives and supporters of murdered indigenous women believed buried at a landfill continue to demand a $184M dig for their remains.
A small group of protesters was photographed on Monday standing in front of the Premier's constituency office banging drums and holding signs "Search the Landfill". Then, symbolic bloody red hands were painted onto the glass frontage and her office sign above.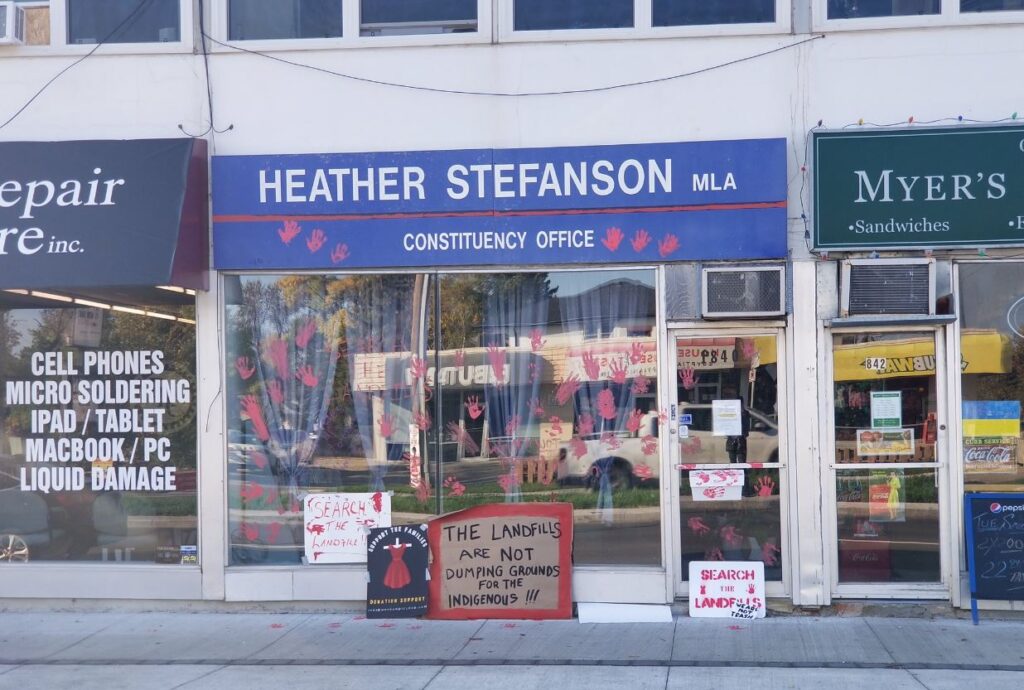 There is a Jewish-style deli in the end unit to the west, and beside that a small parking lot off the lane with Stefanson's picture atop. That photo and the wall were also vandalized with red paint.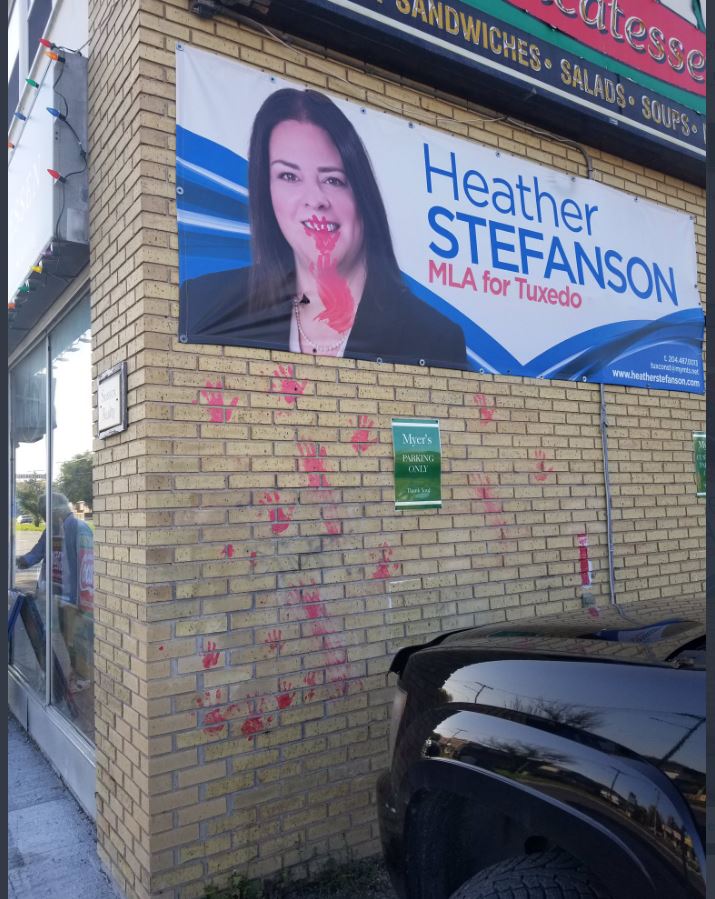 A Twitter/X account user claimed the group had wanted to ask Stefanson questions about her refusal to fund the search, making jokes about their criminal acts and running a photo of them.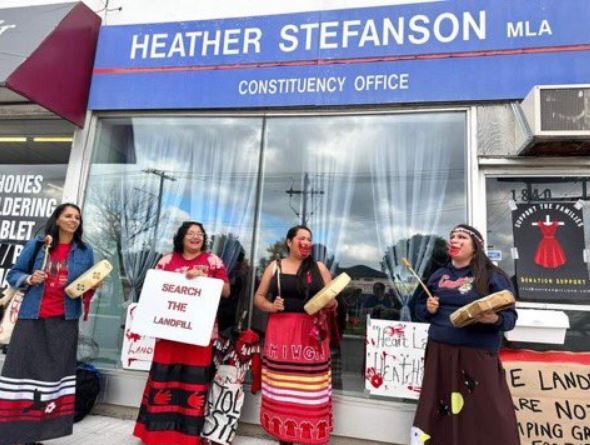 ActionLine.ca is informed the online account is associated with an individual who has recently been banned from the Brady landfill and was arrested for an assault relating to the protests there. Previously protesters had caused damage at the Winnipeg Police headquarters. This incident follows relentless name-calling and racially-charged smear attacks from the NDP and the progressive left towards Stefanson and the PC government, echoed by the media.
RCMP and Winnipeg Police Service cops attended the scene and gathered physical and digital evidence. We will update this story later in Episode 13 of The Great Canadian Talk Show Podcast.
Note to media: These photos can be used with attribution to ActionLIne.ca