The Winnipeg Police Service held an extraordinary press briefing at 1 p.m. to announce they are investigating at least ten recent incidents arising after the War on Hamas began on Oct. 7.
Police also confirmed our report that a window at a Jewish home in River Heights was shot out before sunrise last weekend. Citing a prominent "religious symbol" near the front door – presumably a mezuzah – the shooting is viewed as a potential hate crime.
Another River Heights incident under investigation is a bus bench marred by swastikas painted on, and disturbing graffiti on a shed near a synagogue. A religious item had been vandalized in a Harrow Street parking lot near Academy Rd. but it was not explained further.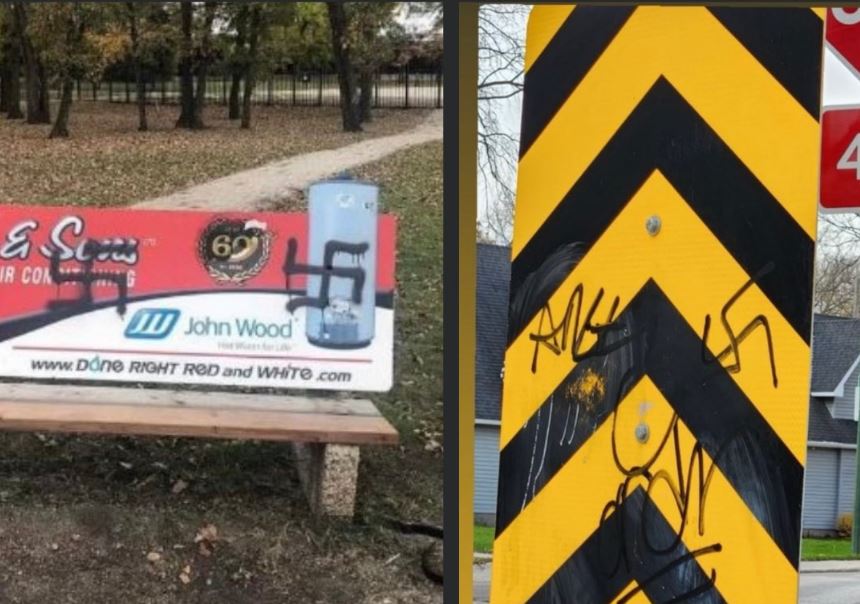 Public information officer Const. Jason Michalyshen said the crime wave started almost immediately after the murderous Hamas rampage into Israel, with homes in a southwest suburb being egged. The investigations include intimidating and hateful social media posts and messages. ActionLine.ca has learned that at least some of the posts under the microscope are linked to prominent local Palestinian individuals.
Some of the investigations are connected to rallies and protest marches; specifically mentioned was that rocks were thrown at pro-Israel marchers and police downtown. It is believed signage held by anti-Israel demonstrators is also being looked into under the Criminal Code.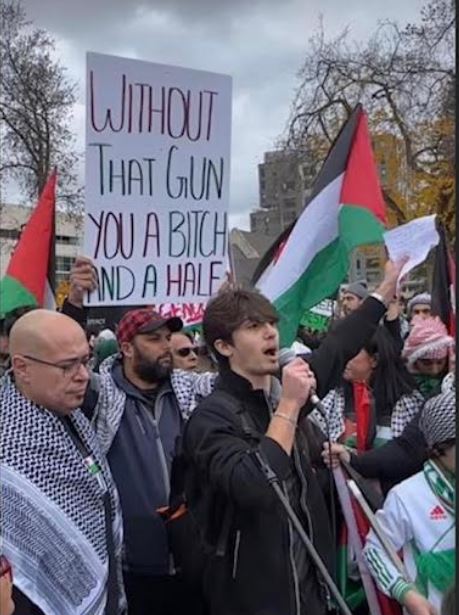 "We are taking this very seriously," said Insp. Jennifer McKinnon with the Major Crimes Unit. "It's likely there are further incidents, and it's likely that people are hesitant to come and report it to us."
ActionLine.ca has been made aware of antisemitic threats against Jewish school children, largely emanating from a particular high school. There was no mention of those in today's presser.
Supt. Dave Dalal spoke about "a significant demand" on police because of the rallies and in particular when "these protests go mobile because that adds a layer of complexity and community safety to those participating, as well as motorists."
A "Save Palestine" rally set for this Saturday at Memorial Park is expected to draw 4000.
"(Counter protesting) produces conditions that increase risks to the community, those who have gathered, and to the officers assigned," Dalal said. "We are concerned with the behaviour at these events… (So) we are asking those who have countering views to a particular event that is planned, to do so at a different time, location or date…"
Regardless, the Israeli Canadian Council told the police they would not call off their counter-protest across from the anti-Israel rally on Saturday.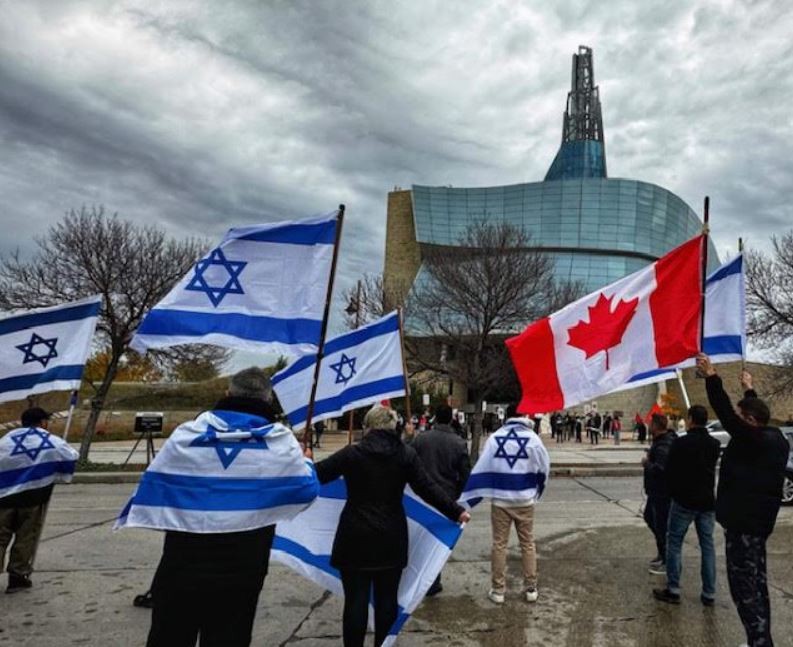 Prior to the police speaking to the media, Mayor Scott Gillingham told City Council at the monthly meeting that the attack by Hamas and subsequent military response by Israel has led to an "alarming increase" in heated behaviour and rhetoric.
Expressing deep sorrow for the families on both sides affected by the war now raging in Gaza and the Holy Land, Gillngham stated "Confrontation between groups is absolutely unacceptable in Winnipeg." After reiterating "our responsibility to maintain peace and civility" he said to fellow council members, "I know all of you have been hearing from residents about these issues and these tensions…"
Watch his speech here:
After the meeting, Gillingham told reporters, "We can't have protests and rallies that turn into physical confrontations… We're working to build a city that pursues peace and freedom and understanding, and as difficult as it may be, we have to continue to pursue that in Winnipeg."
Neither Gillingham nor the police admitted that the Jewish and Israeli communities were the targets in the clear majority of the recent incidents in Winnipeg being investigated.
Rather, they continued to twin 'antisemitism and Islamophobia' in their statements, choosing to downplay the relentless Jew-hate of Islamists, communists and other "anti-Zionist" bigots.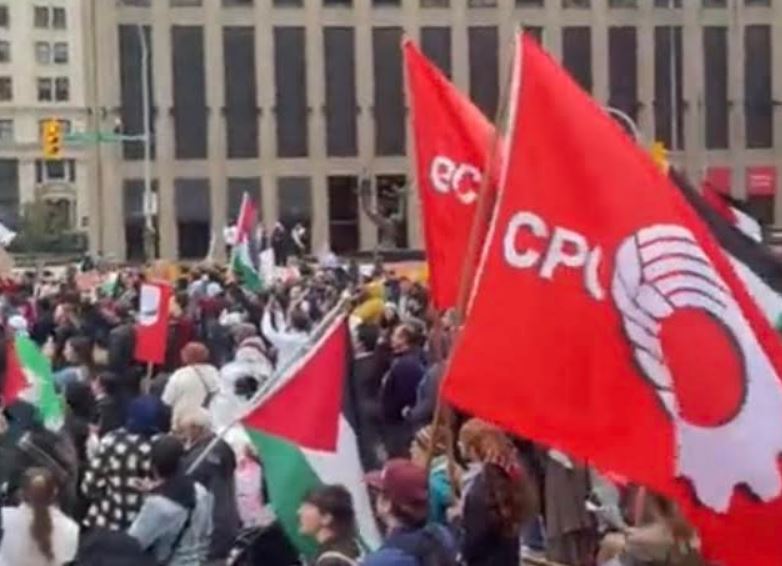 Related: Winnipeg police and City Council failed to address the violent aggression of anti-Israel protesters in May 2021 when 'Nakba Day' attendees chanted for the bombing of Tel Aviv by Hamas, 'Khyber' (a legendary slaughter of Jews by Muhammad), "we'll rape your daughters" and "Stab the Jews in Tuxedo" to a pro-Israel group on Broadway, before charging past a police line and throwing rock, bottles, and fists.
"Being socially progressive on the Left these days means agreeing to a bundle of ideological positions without necessarily thinking them through. In this case, the vilification of colonization which seldomly rises above two dimensions. Colonizers are bad and they hurt the natives who are always good… Hamas makes no secret of its genocidal creed but that does not disaffect their friends in the West. Why not? And while many on the Left would ignore Hamas' genocidal creed and its actual practice, many are eager to accuse Israel of committing genocide. Israel serves as the proxy for all settler colonialism. The moral bankruptcy that excuses genocide on the one side and falsely accuses the other of the crime stems from a tenet of Critical Race Theory (CRT). Just as only white people can be racist, only white people colonize."
* You can sponsor podcasts /donate by email/or send along story tips:  Email ⁠⁠⁠⁠⁠[email protected]