A 74 year old peace activist who lives on the border of the Gaza strip, was one of almost 200 people kidnapped by Islamist attackers when the terror group Hamas launched a war on Israel Saturday.
Born and raised in Winnipeg, Vivian Silver attended Garden City Collegiate and the University of Manitoba, moving to Israel 50 years ago. She has been a member of Kibbutz Be'eri for 33 years, the largest of the 25 villages in the Eshkol Regional Council.
"They walked around Be'eri like they owned the place," Haim Jelin, ex-head of the Eshkol Council, told Army Radio on Sunday. "They shot indiscriminately, abducted whoever they could, burned down people's homes so they'd have to escape through the window, where the terrorists would wait." Jelin called what happened in Be'eri a "massacre." About 50 residents were imprisoned in the dining hall until freed by IDF forces after a fierce battle.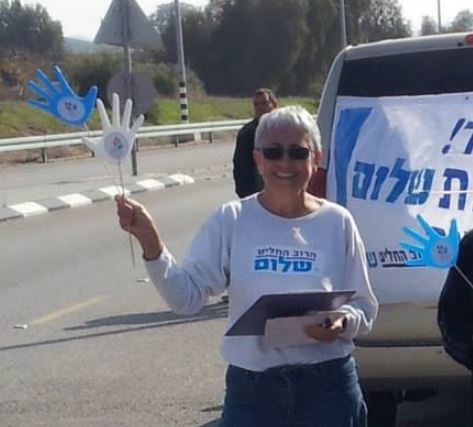 Canada's Anrtisemitism envoy, Prof. Irwin Cotler, described Silver as having "devoted her life to women's empowerment & helping Palestinian civilians, facilitating hospital treatments for sick Gazan children. She was violently taken from her home in Kibbutz Be'eri in Israel on a Jewish holiday (Simchat Torah) & is now being held captive by Hamas in Gaza."
Cotler added, "A civilian focused on peacebuilding and helping women and children, (her) captivity is yet another heinous Hamas war crime. All Canadians and people of conscience around the world should be calling for her release and condemning Hamas criminality."
Unconfirmed reports indicate Silver is one of two Canadians held by Palestinian terrorists.
Grandmothers were specifically targeted by the bloodthirsty raiders, although Vivian Silver is not a typical "right-wing Zionist settler". She's been a leader of peace initiatives with Palestinians for decades and served as a Board member of the left-wing radical group B'tzelem.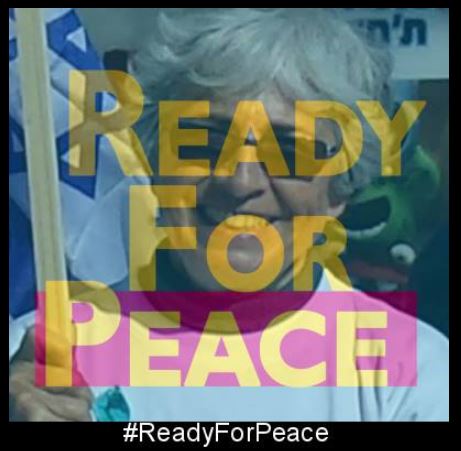 On September 23, she posted on her Facebook page:
"We are presently caught between the ongoing cycle of violence and the hope for peace with a possible dramatic change in the Middle East. There is no better time to voice the demand of Israeli and Palestinian mothers, to put an end to our decades-old conflict."
In an essay she wrote for one of her groups, Women Wage Peace, Silver provided her background:
"In 1968 I spent my junior year abroad at Hebrew University in Jerusalem studying psychology and English literature. Three weeks after my return to Canada I decided I would make my home in Israel. During my final year in college I was among the founders of the Student Zionist Alliance on my campus and in that capacity, was invited to its national conference in Montreal. There I met activists in the Habonim youth movement who planned on making aliyah and re-establishing Kibbutz Gezer. The day I wrote my last university exam, I boarded a flight to New York to join the group and grow our numbers.
"Those were the late 60's, the years we thought we were going to change the world. I spent 3 ½ years in New York, active in Jewish and Zionist causes, including the launch of the Jewish feminist movement in America. It was a life-changing period. During that time I understood that in addition to being a kibbutz member, I was destined to be a social change and peace activist.
"Our group made aliyah in 1974 and settled on Kibbutz Gezer. In 1981, I established the Department Promoting Gender Equality in the Kibbutz Movement. Most of my working years on kibbutz were spent as the manager of construction projects, while after hours I served on the board of the New Israel Fund, when the NIF was fittingly lauded as the proactive supporter of social justice issues and organizations: religious pluralism, civil rights, shared society between Jews and Arabs, gender equality and more. I then served on the Steering Committee of Shatil.
"In 1998, I became the Executive Director of the Negev Institute for Strategies of Peace and Development in Beer Sheva, an NGO promoting human sustainable development, shared society between Jews and Arabs and peace in the Middle East. Soon after, I was joined by Amal Elsana Alh'jooj and we co-directed AJEEC-NISPED, winning the 2011 Victor J. Goldberg Peace Prize of the Institute for International Education. While we later focused on empowerment projects in the Bedouin community in the Negev, initially we worked with Palestinian organizations on joint people-to-people projects. I spent much time in Gaza until the outbreak of the second intifada. We continued working with organizations in the West Bank. That's why it especially infuriates me when people claim: "We have no partner on the other side!" I personally know so many Palestinians who yearn for peace no less than we do."
Her essay concluded: "In spite of the criticism of some of my friends on the Left, I truly believe that the radically inclusive strategy of Women Wage Peace can achieve the goals we have embraced."
On May 31, 2022 she addressed a conference on behalf of Women, Peace and Security – ALLMEP. Watch the remarks of Vivian Silver here: https://www.youtube.com/watch?v=YjJrgaE87vI
"I am deeply and totally committed to bring about a political agreement between the 2 sides. WWP by definition is the strategy we have chosen (to push legislation). " Her movement had 50,000 members.
"We are tireless in our efforts, if it is to stand on intersections around the country… with our signs saying "it's time to end the conflict."
She also recognized two Palestinian women present "willing to work together with Israelis to move our agenda forward," noting the danger they put themselves in to do so.
Watch the remarks of Vivian Silver here: https://www.youtube.com/watch?v=YjJrgaE87vI